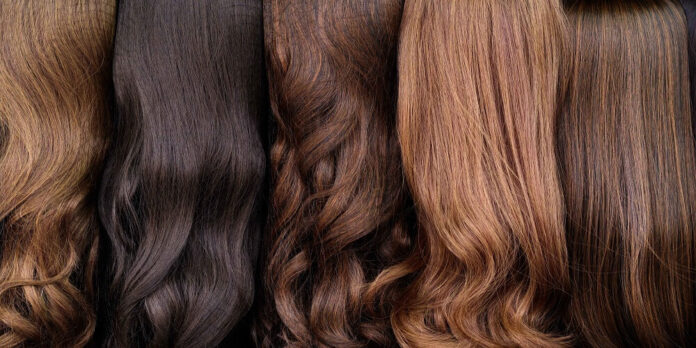 Switching up your hairstyle is a sure way to change your look. Your hair is what completes your look. It's the extra that makes your outfit stand out. Wearing a certain hairstyle and look all the time can get boring. Other than your makeup and clothe that changes, wearing the same hair bundles and closure makes you appear the same.
Every girl wants to slay and turn heads when she walks into the room. What sure way to do that other than your hair. Hair bundles with closure are not only a protective hairstyle, they have the ability to change your look in minutes. However, when you buy hair units especially if you wig them they stay that way. Wearing your hair bundles in one look can get boring after a while.
This article will be reviewing some of the ways you can switch up your look with hair bundles and closure.
How to get the change you always wanted with hair bundles
When you buy new hair bundles with closure, one of the ways of protecting it and make it long lasting is to wig it. While wigging your bundles may be a way to elongate its life span, it limits your styling options. Some of the ways you can switch up your hair bundles with closure are;
1. Bleach or dye it
Thanks to bleaches and dyes, you can change the color of your hair bundles at any time. The variations of colors you can use are numerous. You can bleach your hair bundle from black to blonde or even an amber shade of both. You can also dye your hair to hot colors like pink, red, purple, etc. as long as it matches your taste. If you can't pick a particular color, you can put them all in for a rainbow colored look.
Nonetheless, do not dye or bleach your hair bundles and closure yourself unless you are good at it. Otherwise, take it to a professional hairstylist to change the color.
2. Cut it
Bob has been in the hair industry for a long time, it doesn't go out of fashion. If you bought long, straight hair bundles cutting into bob is a nice way to switch it up. However, you should be careful when cutting your hair bundles with closure into bob. You do not want to make a mistake as it cannot grow back after being cut.
3. Add a fringe bang to it
Fringe is another way to change the look of your hair bundles. With the invention of attachable fringe units you can change your look in less than two minutes. A small comb is usually installed on the fringe. You just need to clip it in.
4. Curl or straighten it
You could curl up your straight hair or stretch your curly hair to change its look. With a flat iron and hair longer, your straight hair can have nice body waves or curls.
Final thoughts
Do not allow your hair make you look boring. Switch it up and look chic.