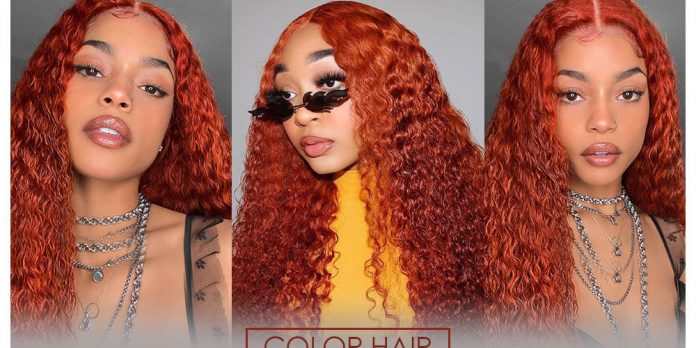 If there is one thing that flatters many people, it has to be hair color. It brings out features of a person's skin that one might have never thought of. For instance, people of varying skin tones have worn a ginger wig and looked good. The thing with color is, it either looks good on you or makes you look weird. For this reason, choosing the right wig color is very vital. It will ensure that you look good in the wig. Here are some of the pointers that will help you decide on the color.
Know your skin tone
Before you start choosing the right color, the first thing you need to do is know your skin tone. Here are the steps to take to help you determine that.
1. Take off all your makeup
Even though you do your makeup as close to your skin color as possible, it makes it difficult to determine your skin tone. Take off all your makeup and ensure you have clean, fresh skin. Wrap a white towel around your hair and look at yourself in the mirror. You will be able to notice whether you have warm or cool undertones.
2. Look at your wrists
Another way you can know your skin tone is to look at your wrists. If you notice your veins appear to have a green tint, then that means you have a warm undertone. If they have a blue tint, then you have a cool undertone.
3. Talk to a professional makeup artist
If you cannot figure your skin tone yourself, you can talk to a professional makeup artist. They have years of experience and will help you determine if your skin tone is warm or cool. They also save you the time and effort you would have spent double guessing yourself.
Wig colors that go with warm skin tones
If you realize that you have a warm skin tone, then you can choose the right wig color. The color you should go for in such a situation is the warm reds like copper, strawberry blonde, rust, or rose gold. Such colors go a long way to compliment your skin's tone. Avoid colors like platinum blonde as they are too adventurous and will make you look washed out. A good wig color should complement your skin tone without making you look like you are trying too hard.
Wig colors that go with cool skin tones
If you have a cool undertone, then colors like reds and purple that are bolder and out there will go very well with your skin tone. You can also go with icy blondes and ashy colors as they go very well with your skin. Avoid colors that go well with warm undertones, as they will leave you looking washed out.
Conclusion
The right wig color will determine how good you look. If you are unsure about the colors you might have chosen, then it helps if you choose to go with highlights instead of an entire colored wig. You can then increase the amount of color on your wig as you gain more confidence.