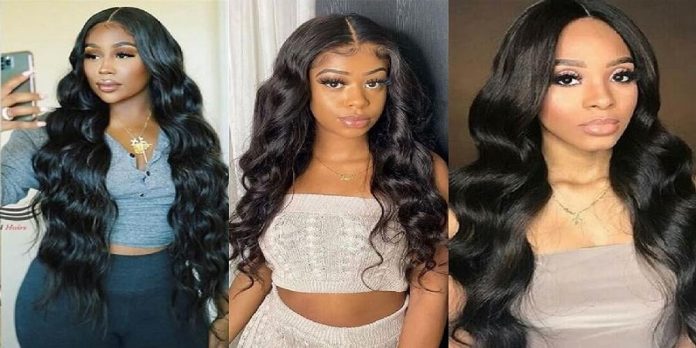 In recent times, owning a wig has become a necessity for every woman. This article is focused on how to maintain a T part wig. It is not just enough to own a wig, you also need to be familiar with the basic maintenance practice.
This is important because, without maintenance, the life span of your wig will be greatly reduced.
What is a T Part Wig?
This is simply used to describe any wig made using a T part front. It is quite unlike the lace front wigs. In a T part wig, hair edges and middle part are bound using hair strands while lace front wigs are bound with hand-tied.
With an exception of the T part, every other part of a T part wig is produced with a 100 percent human hair bundle. Thus, they always come out soft, curly, bouncy, and free from tangles and shedding.
It has a lot in common with the lace front wigs but the major difference between the both of them is that a T part wig can only be parted in the middle. Lace frontals can be parted in the middle, at the sides, or in any other direction for that matter.
How to Wear a T Part Human Hair Wig
Make a cornrow with your natural hair and make it as flat as possible. The cornrows should be tight enough to avoid losing.
Glue a wig cap to your head and allow it to dry up. This wig cap conceals the braids and ensures maximum protection for your natural hair.
Ensure the color blends well with your skin color. This blend can be achieved by brushing it up with some powder.
Fix the wig on your head and let it fit by adjusting the straps.
Apply a suitable lace, cut out the excess when it dries up. While at it, endeavor to blend the lace with the skin by brushing with some cosmetics.
To make the hair look even more natural, trim out the baby hair.
Flatten the hair with a hot comb or a flat iron. Apply hair wax to make the hair shine more.
How Frequently Should You Wash a T part Wig?
How frequently a wig should be washed depends mostly on how frequently the wig is used. If you do not wear a wig very frequently, washing it about once every two weeks wouldn't be a bad idea.
Hair extensions do not grow from your scalp therefore, they do not receive the nourishment and protection of natural oil. To remain healthy, every hair needs to be moisturized as often as possible.
Hence it becomes your responsibility to apply artificial moisturizer on your hair extensions since the natural oil has no effects on them.
Conclusion
It wouldn't be out of point to say that a T part wig is an upgraded version of your regular wig. It is less expensive to acquire as it saves more time compared to lace frontals.
Other than that, it is relatively easy to maintain. With just your warm water, shampoo, conditioner, and clean towel, you are on your way to give your T part human hair wig the perfect shine.